10 Tons Truck Crane Training in Indonesia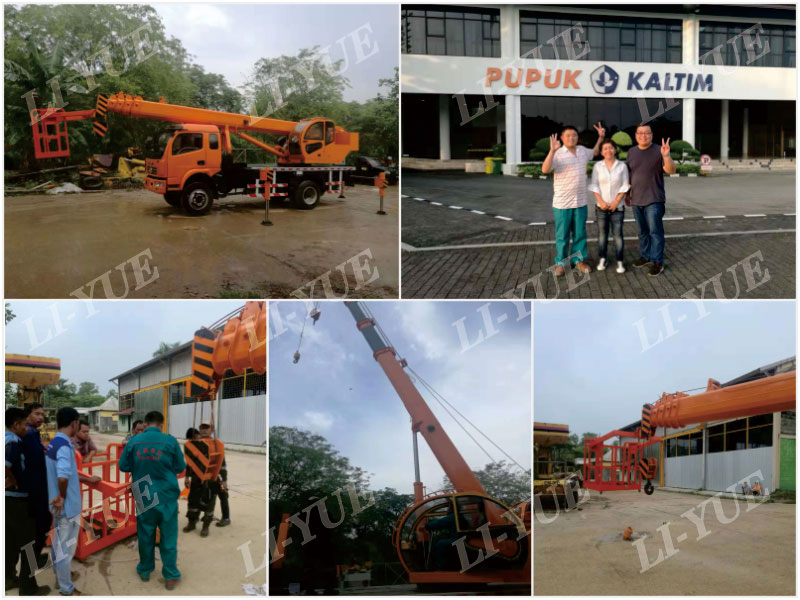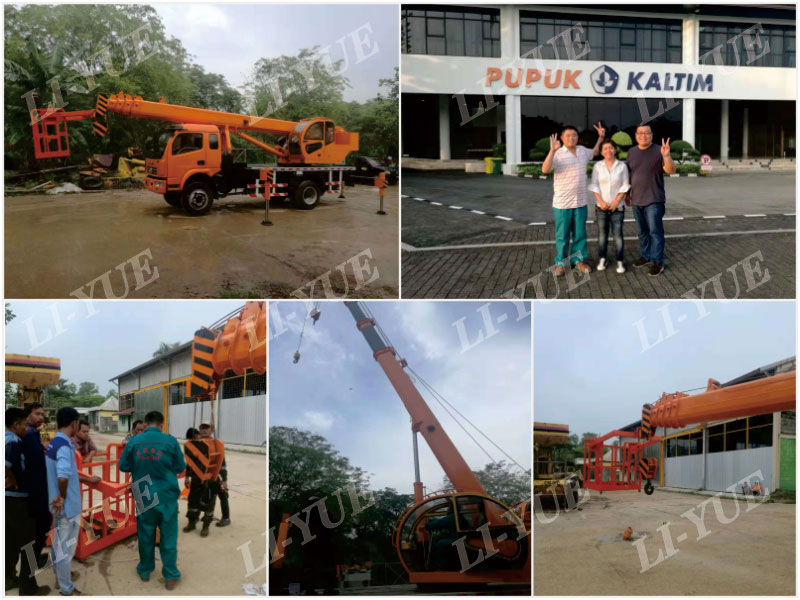 According to customer's requirement, our engineer went to Bontang, Indonesia for the training.
The training place is in PUPUK KALTIM testing field. More than 6 operators joined. Our engineer used 2 days to show the driving method and normal maintains to them.
We installed a basket to the crane, meeting the needs of aerial operations. The basket can load 250kg weight, it can lift 2 workers.
After the end users tested the truck crane, they said " LIYUE BRAND truck crane is very good. It is very manipulative. "