16T Dongfeng Truck Crane Reducer Maintenance Method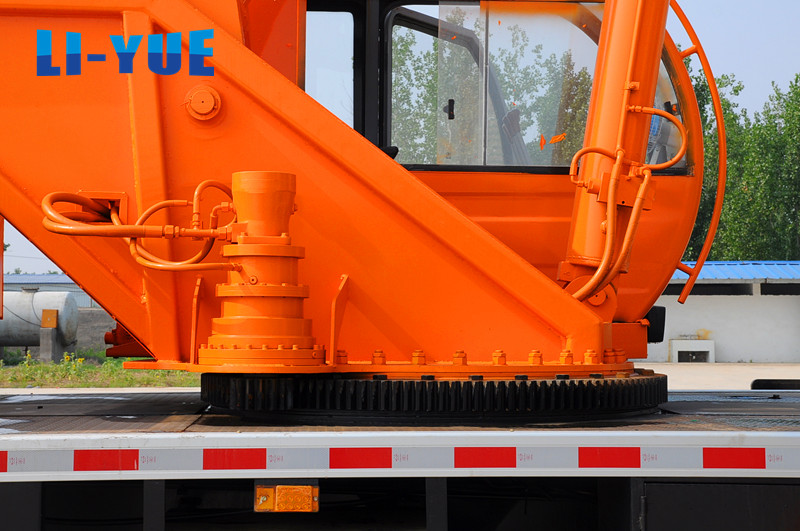 The main steps of disassembly:
1. Remove the nuts connecting the hydraulic motor parts and the reducer parts so that they can be separated.
2. Remove the gear ring from the gearbox.
3. Remove the hexagonal head bolt, oil seal cover and C-ring, and then knock out the output shaft from the side of the hydraulic motor.
4. Remove the bolt and lock washer, separate the planetary gear rack from the output shaft, and remove the thrust washer, planetary gear, needle roller bearing and central pin shaft. Note: Before decomposition, the output shaft and planetary gear rack are now marked with coincidence marks.
5. Dispose damage, otherwise do not remove the oil seal or ball bearings, ball bearings. The oil seal can not be reused after removal.
Assembly of rotary reducer. The assembly step is contrary to the disassembly step. The following points should be paid attention to when assembling:
1.  O seal ring and oil seal edge should be greased.
2. Oil level gauge can not be reused after unloading, and new parts should be replaced.