6 Units Auger Truck Crane to Mauritania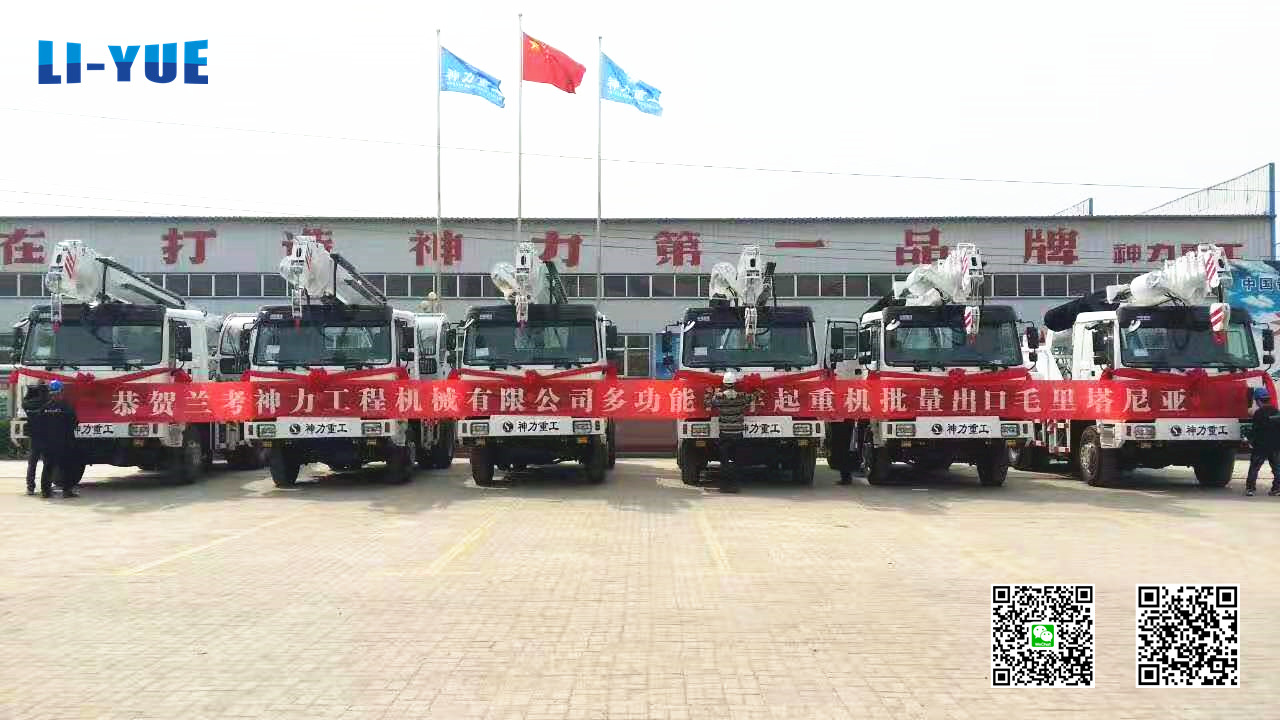 The auger truck crane is ready to our Mauritania customer.
The crane lifting capacity is 10 tons,  with the 6m depth auger.
Hydraulic system: full hydraulic servo control operating system, integrated hydraulic valve unit single group independent operation (can achieve compound action).
Slewing system: 1.2 m diameter 50 manganese steel forging track bonfire tempering internal tooth slewing support, big four-way central gyrator (360° continuous infinite rotation), crane special rotary reducer.
Hoisting system: main and auxiliary double hook double hoist, main hoist: 10 ton hydraulic winch for axial piston motor crane; auxiliary hoist: 7 ton hydraulic winch for crane.
Boom system: 8-sided arm (automatic hydraulic cylinder arm).
Leg system: Fully hydraulic automatic longitudinal and transverse cylinder telescopic H-legs.