Application of Truck Mounted Cranes in Installing Street Light Poles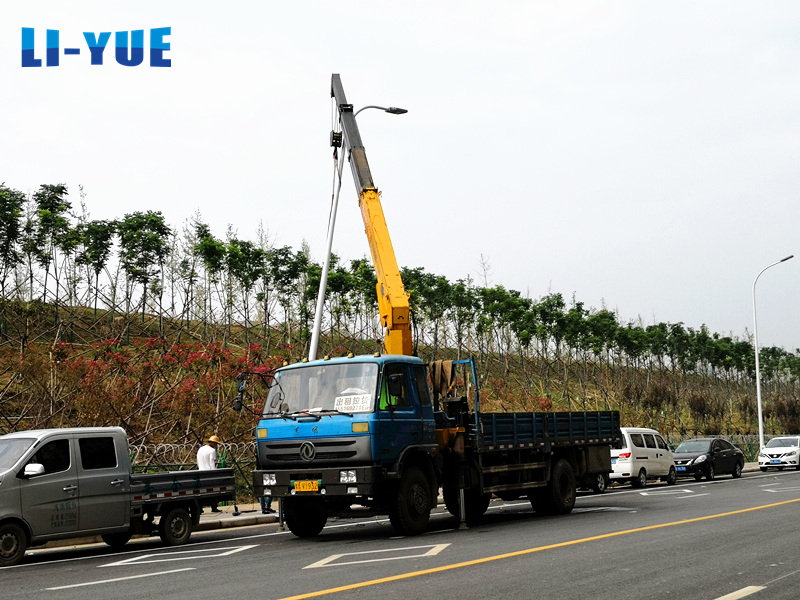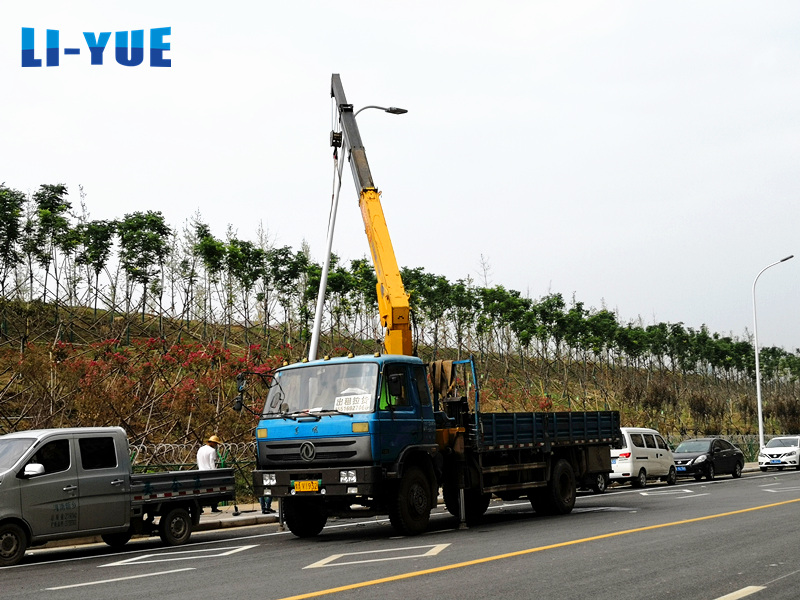 VIDEOS: Truck mounted crane on street lamp installation:https://youtu.be/VgLjgx2xBUA
China's truck-mounted cranes are widely used in cargo transportation, municipal road construction, street lighting installation, freight yards, ports, terminals and other fields.
Truck crane operation steps:
1. After the engine is on fire, the air pressure gauge must hit more than seven air pressure, then press the clutch pedal to press the power take-off switch.
2. Always remember to extend the legs before operating the crane to ensure that it is safe.
3. When operating the crane, operate according to the drawings of the operation.
During the operation of the truck, it must be remembered that there is no need to overload the work. The legs must be ensured on the hard ground to ensure the stability of the truck crane. If the operation is mud on the construction site, it must be under the legs. A steel plate ensures that the legs do not sink.
After the crane is finished working, remember to take the boom back before you can close the leg.