Change of Wire Rope Ratio of Truck Crane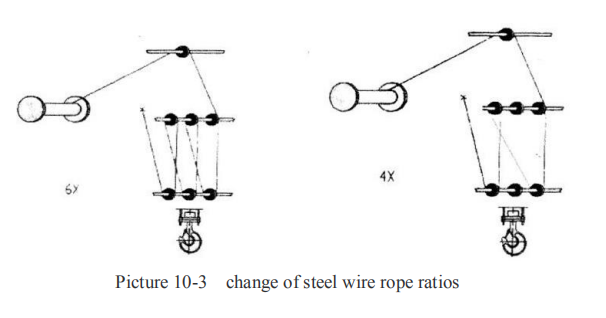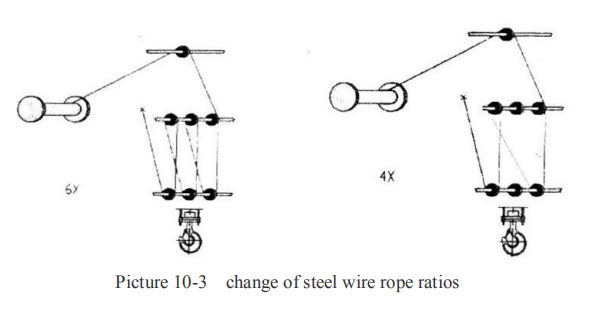 According to the lifting height curve and the single wire rope maximum pulling force (42800N), refer to the table of scales and the rated weight (chart-2), please check the following pictures of changing wire rope ratios.
Working conditions:
Lay out the outriggers and the boom is fully retracted and turned to the side or rear area.
A. Lower the hook into the ground after lowering the arm.
B. Remove the rope block and hook rope block at the boom head.
C. Remove the over-laying device hammer from the wire rope.
D. Remove the rope cover
E. Change the ratios of steel wire rope:
Lower the hook at the same time pull the wire rope with hands.
Be careful not to twist the wire rope.
Please get refer to the bellow pictures for installation of rope cover and clip.