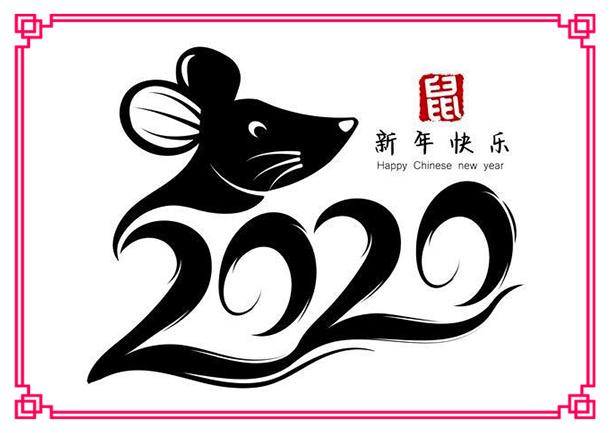 Chinese New Year is the biggest public festival in China. It was called Lunar New Year also. All the Chinese people will go back hometown with their family to celebrate the festival.
Chinese New Year is the Chinese festival that celebrates the beginning of a new year on the traditional Chinese calendar. The festival is usually referred to as the Spring Festival in mainland China, and is one of several Lunar New Years in Asia. In 2020, the first day of the Chinese New Year will be on Saturday, 25 January, initiating the Year of the Rat.
Chinese New Year is a major holiday in Greater China and has strongly influenced lunar new year celebrations of China's neighbouring cultures, including the Korean New Year, Vietnam, and Tibet. It is also celebrated worldwide in regions and countries with significant Overseas Chinese populations, including Singapore,Indonesia, Malaysia, Myanmar, Thailand, Cambodia, the Philippines, and Mauritius, as well as many in North America and Europe.
Chinese New Year is associated with several myths and customs. The festival was traditionally a time to honour deities as well as ancestors.
Spring Festival is the most ceremonious traditional festival of the Chinese nation, which not only embodies the Chinese nation's ideological belief, ideal wishes, life entertainment and cultural psychology, but also a carnival display of praying, catering and entertainment activities. Influenced by Chinese culture, some countries and regions in the world also have the custom of celebrating the new year. According to incomplete statistics, nearly 20 countries and regions have designated Chinese Spring Festival as a legal holiday for the whole or some cities under their jurisdiction. Spring Festival, Qingming Festival, Dragon Boat Festival and Mid Autumn Festival are also called the four traditional festivals in China.