Development History and Knowledge of Truck-mounted Crane in China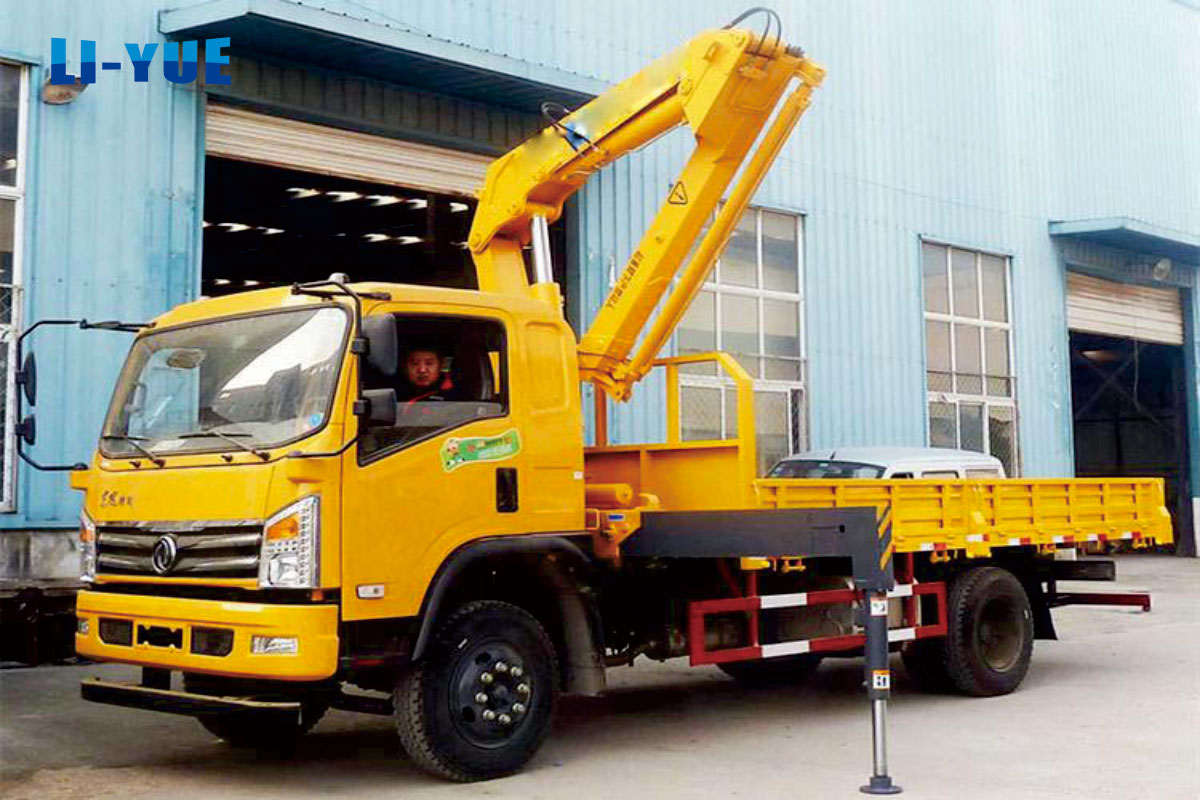 The truck-mounted crane refers to a crane that can be installed on the chassis of a car. A multi-action lifting device that vertically lifts and horizontally carries heavy objects within a certain range, also called a truck-mounted crane, belongs to a material handling machine.
China's domestic truck-mounted cranes started around 1970. Due to the inflection point of the demographic dividend and the higher labor costs, the total production and sales volume in 2010 has shown a rapid growth.
The price of the truck crane is generally determined by the chassis of the truck, the cargo compartment, the PTO, and the crane. The chassis of the truck can be selected from heavy trucks, Dongfeng, Sino truck, Auman, Iveco, Dayun, WAW, T- King, Jianghuai, HOWO, ISUZU, etc. The different chassis will result in different overall price of the truck crane.
According to the truck crane manufacturers can be divided into XCMG truck crane, Hongchang Tianma, Yutong Heavy Industry, Feitao, Sany, UNIC, PALFINGER, Shimei, BOB Lift, Sitong and so on.
According to the type of crane, it is divided into straight arm type and folding arm type. By tonnage, divided into 2 tons, 3.2 tons, 5 tons, 6.3 tons, 8 tons, 10 tons, 12 tons, 14 tons, 16 tons, 20 tons.
Generally speaking, folding arm crane is more expensive than straight arm crane of the same tonnage. The advantages of truck mounted crane are good mobility, rapid transfer, integration of lifting and transportation functions, improve resource utilization, and the price is much cheaper than that of automobile crane.
Different manufacturers have different material selection and brand value, which will also lead to different prices of cranes. Among many brands, the XCMG truck mounted crane group has a high performance-price ratio. The advantage of LIYUE truck mounted crane is that there are many kinds of cranes, because they are not only a sales company, but also a research and development manufacturer of the truck crane.