Methods of Choosing Truck Mounted Crane by Tonnage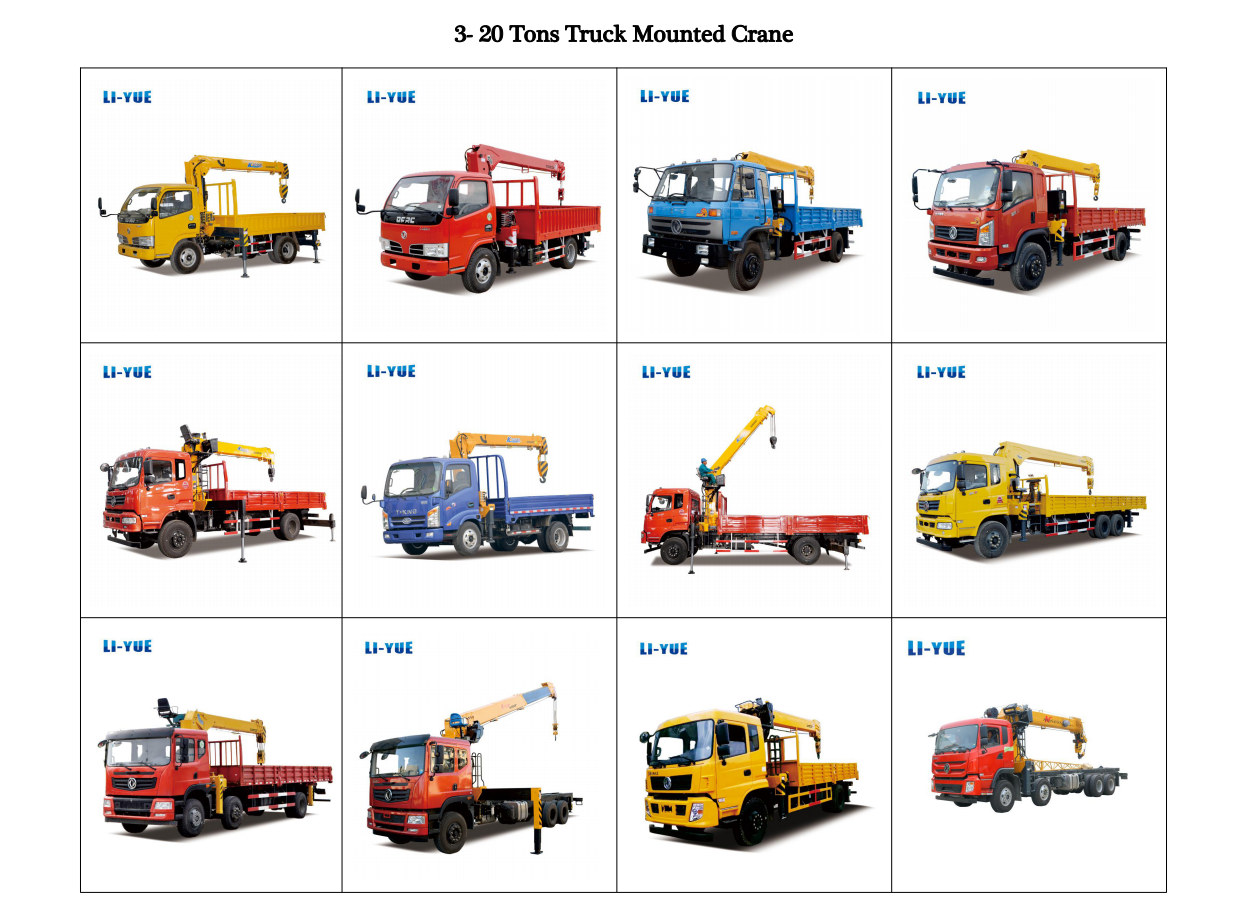 How to choose the chassis of Chinese truck crane according to tonnage? Chinese crane manufacturers teach you how to choose different chassis according to the tonnage of crane.
1. Dongfeng Dolica should match 3.2/4 tons capacity cranes. The truck is equipped with a large crane, which has poor stability and is easy to roll over. And can not play the crane should be lifting capacity.
2. The chassis of Dongfeng 145 and 153 with two axes (4×2) is suitable for cranes of 5, 6 and 7 tons. The length of the carriage can generally be 5.8 meters to 6.14 meters. If you want to install 8 tons of crane, but to consider the girder must be above 280MM, but also consider the problem of Super-weight and super-long carriage.
3. Small three-axle (6×2) trucks can be loaded with cranes ranging from 6 tons to 12 tons. More suitable is the 8 ton crane. The length of the carriage can be 7.5-8.5 meters. Consider also the width of the front wheelbase.
4. The rear double bridge (6×4) and the front four and rear eight (8×4) cars are suitable for cranes of 6 to 16 tons. The most suitable crane is 8, 10, 12 tons.