Small Truck Mounted Crane Security Matters at Work 1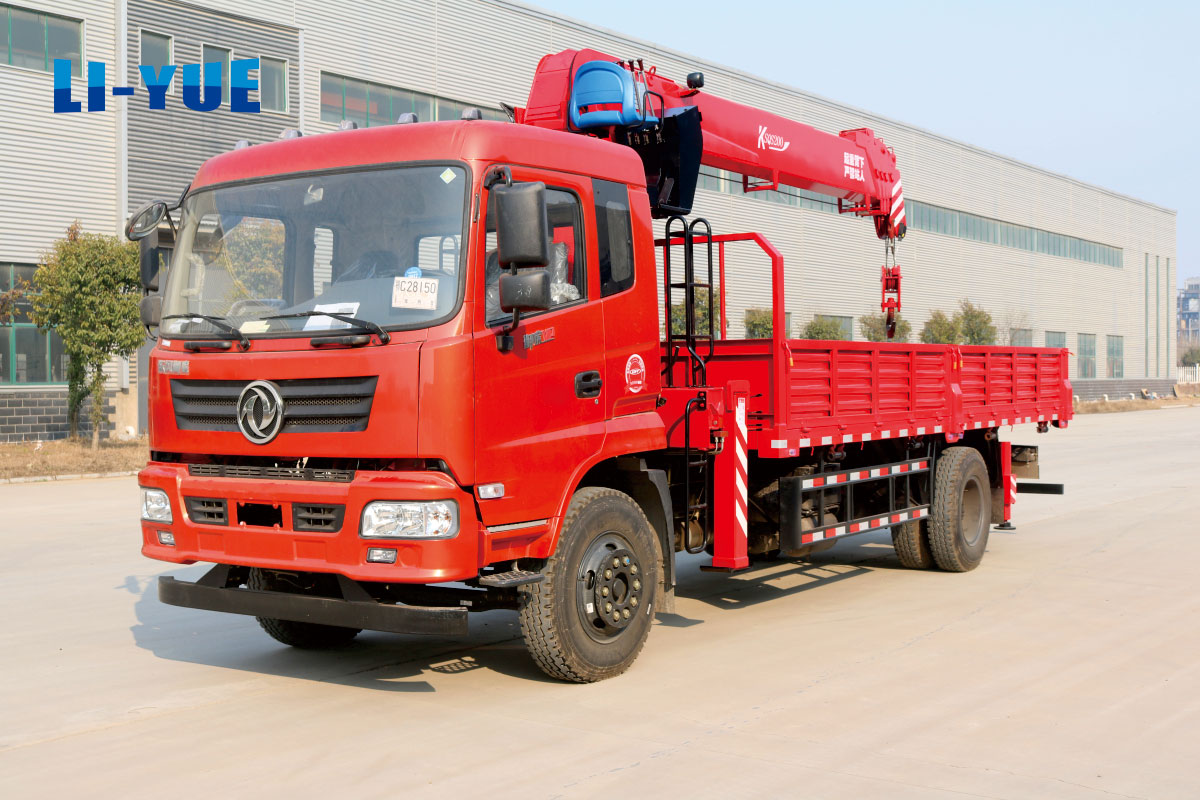 (1) Please step on the clutch and start the PTO.
(2) During the winter operation, the hydraulic oil should be preheated.The operation speed will be lowered when it is below 20 degrees below zero. Please operate the lifting arm several times before the hydraulic oil temperature rises.
NOTES
When the engine speed decreases, the boom will vibrate or fail to start. Please increase the engine speed after use

Hydraulic oil should be kept below 80 degrees Celsius, overheated hydraulic oil will cause damage to hydraulic hose and other system devices.If the temperature rises above 80 degrees Celsius, please suspend the operation first and wait until the temperature drops.

The suitable temperature of the crane is 45 to 55 degrees Celsius, and the decrease of temperature will increase the viscosity of the hydraulic oil, which will reduce the operating speed, especially the expansion speed of the crane.So when you scale the boom several times, the low temperature oil will be converted to high temperature oil, which will increase the operating speed.

When cold, due to the high viscosity of the hydraulic oil, it will cause damage to the hydraulic system. Please do the warm-up operation for about 5 minutes.
(3) When suspending the boom, please note that the hook and boom do not collide with each other. If the arm of the boom is in contact with the hook, the boom may extend and the rope may be cut off.
Note:
If you extend the boom without lifting the hook, as shown above, when the raised hook hits the jib arm, the rope may break or damage the winding reducer and the reel, so be careful.
(4) Do not place the hook on the ground. Once the hook is dropped, it will cause the wire rope to spread on the reel, causing the wire rope to twist or kink.
(5) Do not use cranes to drag goods.
When operating a crane, the hoisting of the cargo should be carried out without landing. Otherwise, it will cause damage to parts such as lifting boom and rotating column.

Dragging the cargo to the side will increase the crane's load and damage the crane.