The Truck Mounted Crane Boom Maintenance Methods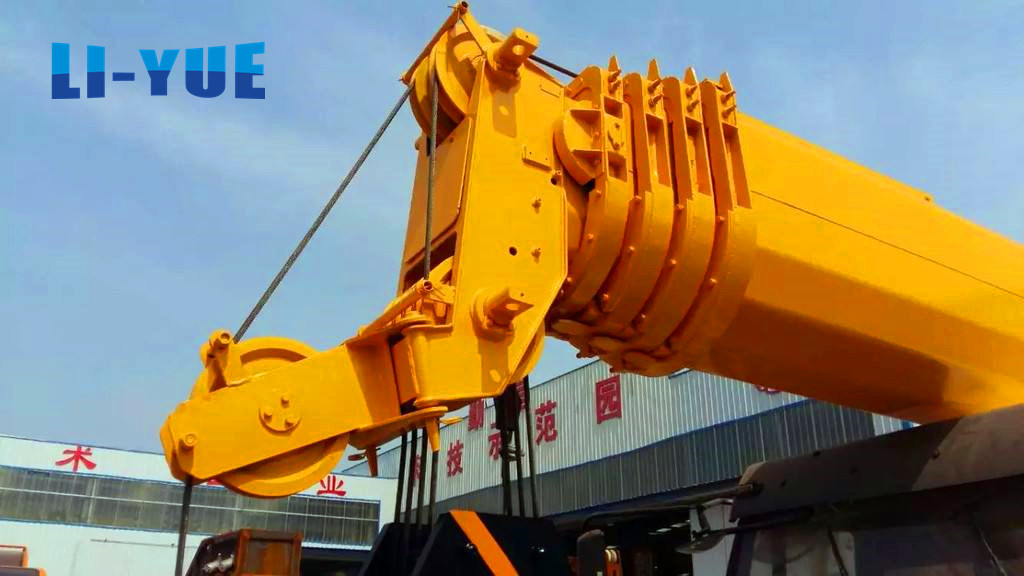 There are several aspects to the maintenance of the truck crane. The main ones are the boom and hydraulic system. Especially for large-tonnage truck-mounted cranes, hydraulic cylinders are important components of the boom. In the application and maintenance, the following three problems should be noted:
1.  The hydraulic boom of the small truck crane should use the necessary rust prevention work when the vehicle is parked for a long time. To maintain the cylinder cleaning work, and to prevent damage to the seal of the oil seal, do not use cotton products when wiping, to prevent the cotton wool from being caught in the oil seal.
2. When the low-pressure hose is connected, it should not be pulled too tightly, and it cannot be in a sharp and tortuous condition. Otherwise, the hydraulic oil cannot pass through the whole process smoothly. Apply medium and low pressure hoses to prevent pinching, and ensure that the pipes are clean when changing hoses.
3. In the use condition of the cylinder, the piston rod is strictly prohibited from being scratched and injured. The anti-rust oil on the piston rod should be cleaned before use, otherwise the anti-rust oil will damage the oil seal.