Truck Crane Maintenance and Lubrication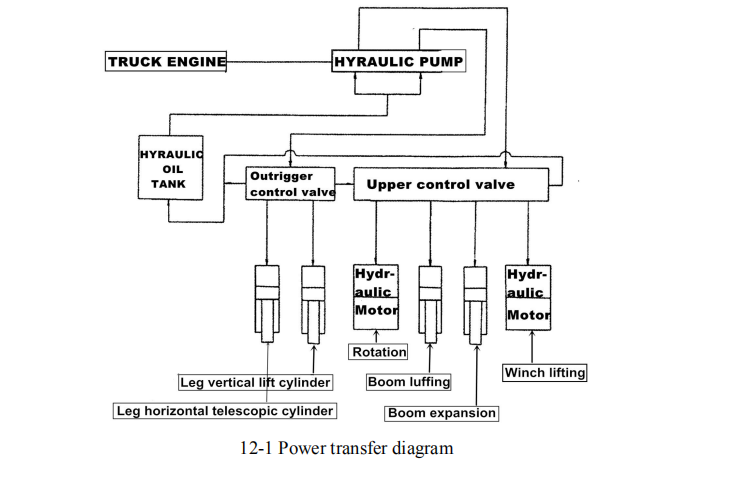 Crane maintenance and repair
1 Lubrication of cranes
The required working oil and grease of the machine can not only ensure the normal work of various institutions, but also extend the service life and fully realize the functions it should have. Therefore, lubrication must be performed on schedule according to the specified grease and lubrication points.
Lubrication precautions:
A) The filling port, lube cup, etc. should be cleaned before the oil can be filled.
B) When injecting grease into bushings, shafts, and bearings, pour in grease out of the old grease.
2 Oil selection
Hydraulic oil
A) Hydraulic oil filtration or replacement periodic table
Delivery date, Three months, Filtration or change oil, Every six months, Filter or change oil
Precautions:
The product is fully hydraulically driven. The quality, viscosity and cleanliness of the hydraulic oil are critical to the normal operation of the crane. If the user neglects the replacement of the hydraulic oil, it can easily cause various malfunctions of the machine and severely shorten its working life. The company does not assume all consequences of the user's failure to replace and filter the hydraulic oil as required by this manual.
Whenever it is found that the hydraulic oil is heavily contaminated, it should be filtered or replaced in time;
The user should select the hydraulic oil of the corresponding grade according to the operating environment temperature to facilitate the normal operation of the hydraulic system and prolong the service life of the hydraulic components.
① L-HV32 hydraulic oil is used;L-HV32 hydraulic oil is used when the ambient temperature is -10 c -40 c.
② When the ambient temperature is -40 degrees Celsius to 35 degrees Celsius, L-HS32 hydraulic oil will be used;
When the product is shipped from the factory, the hydraulic oil number in the hydraulic system is L-HV32.
The use time of hydraulic oil must not exceed 24 months. After 24 months, it cannot be used even after filtration.
B) Temperature of hydraulic oil
The maximum working temperature of hydraulic oil is 80 degrees Celsius.
C) The amount of hydraulic oil
Check the oil quantity, check the oil quantity when the crane is in the state of ready-to-drive, and the oil quantity must be kept between the center of the lower oil mark and the center mark of the oil mark.